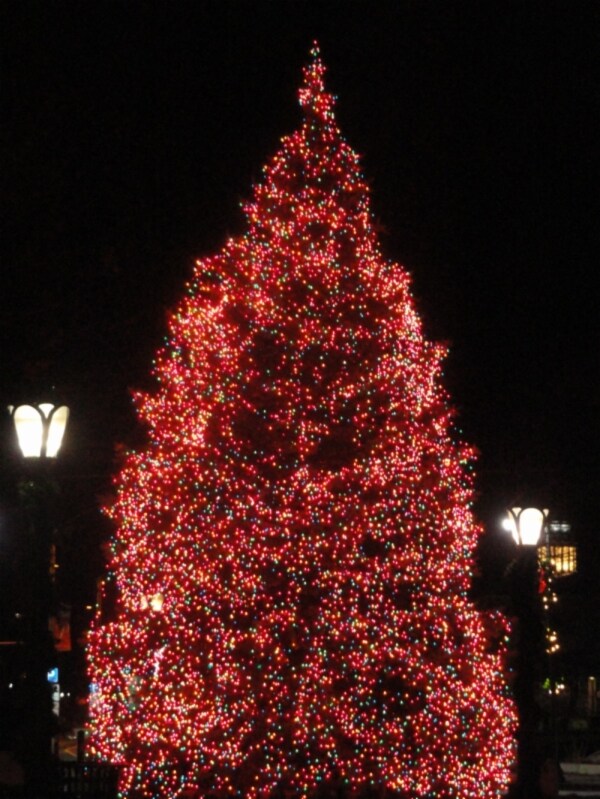 Whether your holidays are chock-full of traditions or you're looking to adopt a new one, here is a list of fun and simple traditions for you and your family this holiday season.
1.

Organize a cookie-baking party.

Who doesn't love homemade Christmas cookies? Call your friends, family, and loved ones and have them bring their favorite cookie recipe. I can assure you the results will be delicious!
2.

Put aside one night a week to watch your favorite Christmas movies.

This would be the perfect time to relax with a nice glass of eggnog!
3.

Go Christmas-caroling.

Gather your loved ones and go caroling. Even if you don't have the best set of pipes, you will fill many people with holiday cheer!
4.

Adopt a family or child off of a giving tree.

Shopping for those in need will make the holidays much more rewarding.
5.

Go to a local tree farm and pick out your own Christmas tree.

Some tree farms will allow you to select and cut your own tree.
6.

Take a drive to see all the Christmas lights.

This tradition is an oldie but a goodie. Get in your car, turn on the Christmas music, and see all the holiday light displays in your area!
7.

Volunteer!

Donate your time at a place such as your local soup kitchen, senior center, or animal shelter. Giving back if seriously the best gift of all.
8.

Make a holiday dish.

Ask relatives to share a recipe that has been passed down in your family each year.. or create your own special dish and/or recipe to make!
9.

Purchase or a make a new ornament for the tree each year.

This will help build up that ornament collection as well as creating meaning for each decoration on the tree!
10.

Go see a Christmas theatrical production.

Every year, go see a play like "The Christmas Carol" or the classic ballet treat, "The Nutcracker" at your local theater. Here's looking at you, Colonial Theater!